Speech and Drama Festival Success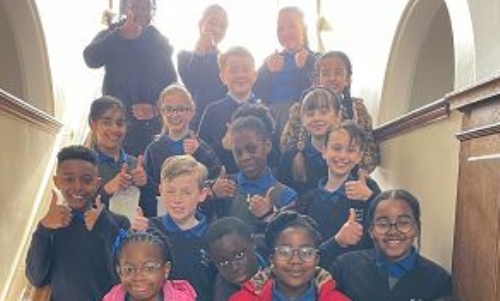 A group of Old Bexley students from Years 3-6 took part in the Bromley Festival of Music and Speech on 12 March. Making their debut at the Festival, the students all did exceptionally well and confidently represented the school.
The students competing in Year 6 were awarded a Merit and were praised for finding the humour in their second poem.
Year 5 students won the class achieving honours and winning a trophy. Students were praised for their clarity, working well as part of a team and finding the humour.
Year 4 were awarded honours and praised for their team work. Due to sickness on the day, the group had to reform in the car park before they went on stage and learn new parts, so must be congratulated for their fine efforts.
Finally, students in Year 3 received one of the highest marks of the day and were rewarded with a distinction and trophy. Their wonderful facial expressions were picked out, as well as their skill for bringing the poem to life.
Two students also competed in the solo verse speaking competition and both received honours.
Congratulations to everyone for taking part so confidently and representing the school!