PTA
Parent Teacher Association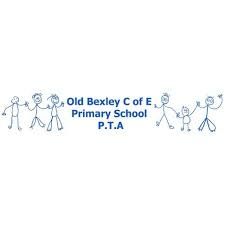 The PTA meet every second Tuesday in the month and all are welcome to attend. For the time and venue, or any other enquiry, please contact us at: oldbexleypta1@gmail.com
Click here to visit our website where you can view upcoming events and purchase tickets.
Request to join the Old Bexley C of E School PTA Facebook group to see updates on our latest events.
PTA Members
President: Katie Allgood & Andrea Donovan
Vice President: Servet Gozde & Michelle Quarini
Treasurer: Julie Robinson
Secretary: Hannah Wyke
Committee Members:
Vicky Bilke
Sonia Cobbina-Quainoo
Victoria Flaherty
Emma Francis
Julie Griffith
Beth Henderson
Jody Ho
Jenny Kelly
Rev Nathaniel Moody
Lisa Newman
Opeyemi Osinowo
Anna Quiros
Gabriel Quiros-Alpera
Suzy Rispin
Kerry Williams
Teacher Representative:
Match Funding
If you work for an organisation that has a match funding policy any money you raise could be matched by your employer.
Companies may match the fundraising total for an event, or for the stall that their employee is working on. Usually, the employee will need to supply them with a letter from the PTA detailing the date and nature of the event, together with the total raised.
Please contact us if this is something your company supports oldbexleypta1@gmail.com
The Giving Machine
You can help raise money for Old Bexley Primary School online
Please sign up to www.thegivingmachine.co.uk (select 'Join in' at the top of the site and 'Giver login' once you are registered) or install TheGivingMachine app 'Shop&Give' on your phone/IPad.
Once you are signed up, please choose 'Old Bexley C of E Primary School' as your cause to support. All you need to do is shop and the school receives commission on everything that you buy!
Lots of the major retailers such as Sainsbury's, Tesco, Next, Boots, Amazon, EBay, Marks and Spencer, Asda, John Lewis and Waitrose take part in the scheme. It's a fantastic way of raising money for our school for something that many of us do anyway!