Football Cup Winners - March 2022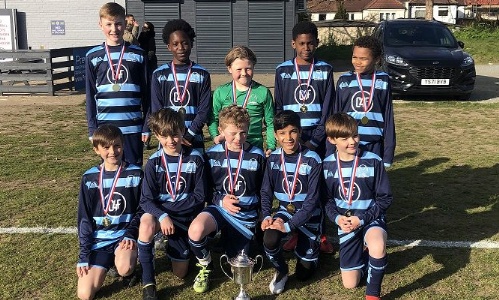 After qualifying for the final last week, the boys football team were back in action in the Kevin McCarthy Cup Final match. 40 schools from Bexley had entered the competition so to make the final was a fantastic achievement in itself.
Playing against Brampton, the boys took an early lead with a goal from Dhilan. This was followed up by 3 more goals from Austin, Ethan and Frankie to make the final score 4-0 to Old Bexley. Congratulations to the boys on their well deserved win and for representing the school so well.
The Champions are Dhilan, Austin, Ethan, Frankie, Frankie, Rhys, Yannis, James, Freddie and Scott.