Girls Football Team Success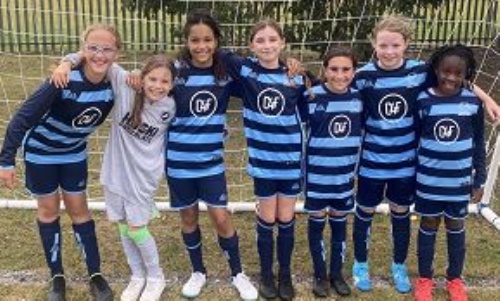 The girls football team played their first matches of the new season this week. Playing against 3 different schools, the girls played some excellent football and were a real credit to the school. They won all 3 of their games meaning they have now qualified for the ESFA Finals later this term.
The results were as follows:
Old Bexley 3-1 Bishop Ridley
Old Bexley 3-0 Days Lane
Old Bexley 5-0 Our Lady of the Rosary
Congratulations go to Saffi, Betsy, Blake, Rae, Yasemin, Lois, Tireni and Bailey-Rose. We look forward to seeing the team in action again at the Finals!
September 2023